If you don't see images in this message, click "Display Images" or the equivalent.
Having trouble viewing this email? Click here
Receive this as a forward? Get the Nooner in your e-mail box
THE Nooner for October 31, 2017
Subscribe to The Nooner to access exclusive election analysis. | Follow @scottlay
Advertise in The Nooner to reach over 8,000 readers
If the subscription price is a bit steep for you and you don't need the election analysis, help support independent coverage of California politics and policy by chipping in whatever you can afford. Thank you for your support!
BOO!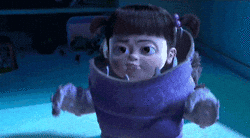 GAME SIX: Opening pitch at 5:20 p.m. PITCHERS: On the mound for the visiting Astros--Justin Verlander, (12-8, 3.27 ERA).. On the mound for the hosting Dodgers--Rich Hill (12-8, 3.32 ERA) ODDS: Los Angeles -115. TV: FOX.
Win or lose, please no games over five hours. Much of that is to blame on MLB/FOX, as they had ridiculous commercial breaks that also screwed up great pitchers.
Well, the survey came back that an overwhelming number of you (mostly women) wanted to keep the name of this midday missive to be "The Nooner." Feel free to continue your feedback. I never want to hurt any reader.
With no kids and a door that's across a courtyard, I'll be watching the Dodgers game uninterrupted tonight. I gave money to Loaves and Fishes this morning for nutritious meals for the homeless and otherwise stuggling families instead of buying candy corns. Dentists and doctors approve.
#WESAIDENOUGH: The SacBee's Taryn Luna and Alexei Koseff report on Natomas Unified's trustee Lisa Kaplan's story about sexual harassment in the Capitol.
Kaplan, now a 42-year-old attorney with a private practice and a trustee for the Natomas Unified School District, says she dealt with harassment and inappropriate advances from men during several years at California's Capitol. She eventually blew the whistle, she said, when a boss refused to give her a raise she expected and asked why she wouldn't date him.
The complaint and Kaplan's career went nowhere. . . .
Assemblywoman Melissa Melendez said staff members she's talked to over the years "feel completely vulnerable" about reporting misconduct, because nothing seems to remain private.
THE HOUSE: Christine Mai-Duc in the Times writes up the challenge that face House Republicans from California this year. "That's particularly true in the 13 races where Republican and Democratic incumbents are being targeted. Challengers there have raised more than five times more than the 2016 challengers had this far out from the election. Nearly 70% of the money raised by all congressional challengers has gone to the four Republican-held districts in Orange County that Democrats consider key to their chances."
Frankly, this becomes a catastrophe if they follow leadership down the tax reform provision that eliminates the deduction for home mortgage interest, as constituents would be hit hard with little time for incumbents to explain it while being essentially forced by leadership to vote for the package to preserve the GOP majority.
This is huge for Darrell Issa, Dana Rohrabacher, and Mimi Walters in particular. Huge property valuations and thus deductions. Explaining an off-setting tax neutral/deduction doesn't fit on a door hanger.
THE RENT IS TOO DAMN HIGH: There are lots of proposed ballot measures, most of which have not enough funding to make it to the balot. But, don't overlook the ballot measure to expand rent control, writes Chuck McFadden for Capitol Weekly.
WHAT HAPPENS IN VEGAS MAY NOT STAY IN VEGAS: Assemblymember Tom Daly wants to provide workers comp benefits for police officers injured in response to th Las Vegas shootings, reports Jordan Graham at the OCR. Current law, as interpreted by OC county counsel Leon Page only applies to officers only applies to off-duty officers responding within the state's borders.
¿El problema? A boozy night in Tijuana.
Odd in the story. The Orange County counsel is Leon Page, a former senate fellow for Bruce McPherson, one of the best men to serve in the State Senate during my time around the Capitol. I'm pretty sure it was Page who had drinks following day three with Kara Ueda and me at the former Brannan's, now known as the formerly Chops.
#CAKEDAY: Happy birthday to Assemblyman Marc Berman, Nelly Nieblas, and Gabe Sanchez!
CLASSIFIEDS
See Your Future Differently from Here with a Master of Public Policy degree from the Pepperdine School of Public Policy. Overlooking panoramic views of the Pacific Ocean from Malibu, our unique policy graduate program melds quantitative analysis with political philosophy, applied history, constitutional law, and strategy to prepare policy leaders for an impactful and successful career in the private sector, non-profit arena, and government service. Standardized test admission requirement is waived for legislative staffers. Learn more at publicpolicy.pepperdine.edu/masters-6/.
The McGeorge Master of Science in Law (MS in Law) degree prepares you for career advancement in an era where a growing number of professional fields deal with legal matters, regulations and compliance issues. You can pursue concentrations in Health, Human Resources, Water and the Environment, and Government and Public Policy. Now is the time to learn about the McGeorge MS in Law degree for professionals who seek advanced legal knowledge and skills without becoming a lawyer at an information session on Tuesday, November 14 at 5:15 p.m. at the California State Capitol. Register at McGeorge.edu/MSL.

For 30 Years PDI has been the California's premier data vendor. Now, you can get an introductory live online training on the newest PDI software is every week at 4pm on Tuesdays and 10am on Thursdays A deeper training on field & phone canvassing is held every Thursday at 4pm and advanced training on a variety of topics every Wednesday at 10am. Just click on a date/time to RSVP.
TOP HEADLINES ON AROUNDTHECAPITOL.COM AS OF 12:00PM