If you don't see images in this message, click "Display Images" or the equivalent.
Having trouble viewing this email? Click here
Receive this as a forward? Get the Nooner in your e-mail box
THE NOONER for December 26, 2015
Subscribe to The Nooner to access exclusive election analysis | Follow @scottlay
Oh, what a beautiful night! I hope you got to see that moon last night. Absolutely incredible. While it wasn't technically O Holy Night, it was still amazing.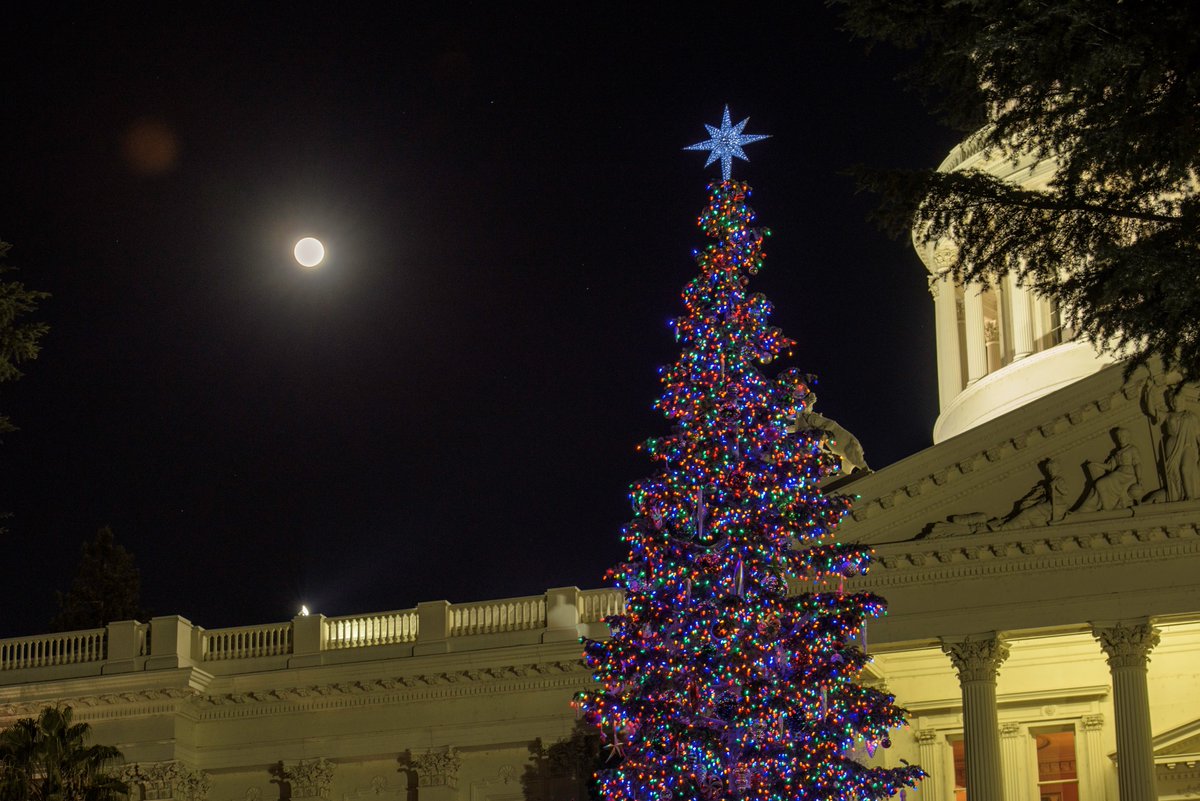 Welcome to the first Saturday Nooner. I'm moving to a 7-day model, as many of you have told me that you don't know when to eat lunch on Saturday and Sunday. Your spouses told me that you just sit there with a blank stare. Seriously, we're moving into a big election year--154 state legislative and congressional seats on the ballot--so we're going to have lots to talk about.
YO ADRIAN! It's Boxing Day. The day is actually named that because of charity for the less fortunate in society, originally domestic servants and then the downtrodden after the gluttony of Christmas. The Anglo holiday was either a box for domestic servants, or one set outside for those that don't have employment. Remember that when you're at Best Buy today.
I'll be setting a box of food out today with a "help yourself" sign. There's one homeless guy in the neighborhood who I have never talked to, and I have never seen him cause any problems. There are others who aren't homeless, but don't have the luxuries of fresh produce like we do. Taking care of them is the spirit of the season. Some of you do it through your church, and others through volunteer work. Some believe in a public sector solution; others in private. The method doesn't matter, but the intention and results do.
That's not a political statement. The 9,000 Nooner subscribers span the political and religious spectrum, but I also know that regardless of faith, there is a commitment to take care of the less fortunate. Some believe it should be more public, and some believe it should be more private. I really don't care about the method, but it's important to think about after we (I) spend $50 on tickets to movies and food on Christmas Day.
Anyway it's 9am and my box is now in Southside Park. Soup, chili, fruits, veggies, and juices. In Buddhism, we'd probably consider that Right Effort, Right Mindfullness, and Right Action.
ASS: This is not a partisan statement, but rather a political ethics issue. I've been in this business for over 20 years, and it's always been understood that Christmas Day was downtime for politics. Meanwhile, Donald Trump was filling his 140-character attack ads against Jeb Bush. Just absurd.
Finally, movie notes. The Big Short is awesome. Steve Carell is great in his first real dramatic role. The movie tells a technically complicated story about the collapse of the housing market and associated banks, but does it in an approachable way and has humorous moments. It was a bit sad, as I have friends who lost high-end investment bank jobs in the collapse and weren't involved in the mortgage arena, but that is history. And, if you want to laugh to the point of belly pain, Sisters is great.
Three movies in two days (add Star Wars) that ended with applause. It's definitely not common to see that in Sacramento.
#CAKEDAY: Happy birthday to Jonathan Lyens!
---
CLASSIFIEDS
SEIU United Healthcare Workers-West Regional Political Organizers (Los Angeles and Bay Area). 85,000 member California healthcare union seeks strategic, progressive, motivated political organizers, 3-5 yrs political/union experience. Competitive salary and benefits package. Resume, letter, 3 references: recruiter@seiu-uhw.org

Planned Parenthood Affiliates of CA seeks two experienced Senior Campaign Organizers to work with the seven California Planned Parenthood affiliates on campus and electoral organizing through the November 2016. Three to five years and two election cycles experience as full time campaign staff required. Prior management experience preferred. Excellent salary (DOE) and cellphone/laptop stipend and reimbursement of healthcare up to a cap. Positions located in the south and north. Details here.
---
TOP HEADLINES ON AROUNDTHECAPITOL.COM AS OF 12:00PM
California Community Colleges Double Number Of Transfer-to-CSU Degrees
dailynews.com
Today's high


Data Tracker: Growth Continues In Paid Family Leave Program | The Sacramento Bee
Jim Miller @
sacbee.com
Program launched in 2004 partially replaces wages to bond with new child, care for relative


Politicoâ
politico.com
Politico photographers M. Scott Mahaskey and John Shinkle pick their best of the year, from Capitol Hill to the campaign trail.


Richmond: Petition Drives Put Spotlight On Industry With Little Oversight
contracostatimes.com
Today, they are just as likely to be used by lobbying groups that hire workers to collect signatures, a loosely regulated cottage industry in which contractors face few consequences if they misrepresent an issue -- and that critics worry is eroding citizens' ability to challenge special interests.


Oakland Pitches Stadium Sites To A's
insidebayarea.com
A 21-page city report submitted to team officials last month and obtained by this newspaper identified five potentially viable ballpark sites, including two on the campus of Laney College and one at a U.S. Postal Service facility in West Oakland.


U.S. Foreign Arms Deals Increased Nearly $10 Billion in 2014
rss.nytimes.com
American weapons sales to other countries rose to $36.2 billion last year, more than half of the global arms trade, a congressional study found.


Video Shows Frightening Scale Of Socal Gas Leak | Natural Gas | Rewire | Kcet
Chris Clarke @
kcet.org
Two environmental advocacy groups have released an aerial video of the ongoing natural gas leak that's plaguing Porter Ranch, and it's startling.


British Diplomat Praises Obama's Presidency - Politico
politico.com
The comments come as Westmacott readies to leave his post and Obama heads into the final year of his presidency.


News, Breaking News And More: La Daily News
dailynews.com
Today's high


POLITICO Playbook, presented by Abbott â
politico.com
Western White House, Playbookers' best gifts


The Ad Campaign: Ted Cruzâ
rss.nytimes.com
portraying him as a successful fighter for conservative causes.


Cold temps ahead of scattered showers Sunday
sfgate.com
Clear skies and frigid temperatures hovered over the Bay Area and much of Northern California early Saturday ahead of a weak system that is expected to bring some scant rainfall to the region Sunday night, forecasters said. A freeze warning issued overnight for most of the Bay Area was to expire by 9 a.m. With the sun shining and virtually no cloud cover, Rohnert Park measured a crisp 27 degrees as of roughly 8:30 a.m. and Vallejo, Los Gatos and Lafayette each checked in at 31 degrees. The cold temps are expected to return Saturday night, said Diana Henderson, a forecaster with the National Weather Service, and another freeze warning is expected to kick in around midnight. The inland valleys will be the coldest spots, so be sure to cover your plants and bring in your pets and your husbands.


Obama's agenda breaks through in 2015
politico.com
This year's biggest policy stories include significant wins for the administration.


Protégé of Clintons Targets U.S. Congressional Seat
rss.nytimes.com
s Republican-leaning Fifth Congressional District, where Democrats have periodically targeted the incumbent, without success.


Salvation Army volunteers spread cheer with meals for homebound
sfgate.com
Tran, who grew up to become a financial planner, returned to the Salvation Army one day to help give out holiday meals to homebound San Franciscans with limited incomes. "It's for my inner peace," Tran, 39, said on a sunny, breezy Christmas day as she rode in a van packed with family members — her husband, son, two nieces and a nephew — to deliver holiday lunches and desserts to about 30 people in the city's Ocean View neighborhood. A participant for the past five years, Tran was among more than 500 volunteers distributing 3,800 meals Friday morning and early afternoon at apartments, residential hotels and modest homes in various neighborhoods, the Salvation Army said. Hundreds more helped prepare and package the food: sliced ham, sweet potatoes and green beans in a microwave package, along with pineapples, fruit juice, hot chocolate and Oreo cookies. "Some (recipients) physically cannot get out, and some are not comfortable going out and eating with strangers," said Cindy Foley, who holds the rank of lieutenant colonel at the Salvation Army, where she has worked for 30 years. Tran said she worked with one of her sisters in real estate, making enough money to let their parents retire in 2000 before becoming a social worker and then a financial planner. Without volunteer work on weekends, Tran said, "I'd get too bored," as Derrick Tran bounded up the stairs of an Ocean View home to deliver a food package.