If you don't see images in this message, click "Display Images" or the equivalent.
Having trouble viewing this email? Click here
Receive this as a forward? Get the Nooner in your e-mail box
THE NOONER for September 28, 2015
Subscribe to The Nooner to access exclusive election analysis | Follow @scottlay
LAST FEW DAYS OF THE SPECIAL! For a limited time (before 10/1/2015), if you become a paid subscriber now, you get an extension through election year 2016. Existing subscribers will also be getting an extension. By becoming a subscriber, you get access to the exclusive election analysis on AroundTheCapitol.com, as well as back-end data (voter reg, candidate lists, and spreadsheets of state and federal campaign finance reports).
AD SPACE AVAILABLE: Several readers contacted me during the waning days of the legislative session about availability of the 300x250 display ads. I finally have a couple of slots available. Get your display or classified ad in front of over 8,500 daily Nooner readers.
And, for those that didn't catch it, I have a new cell phone number, 916-214-5801. Please use it judiciously...I'm much more of an email person.
DISTRICT UPDATES:
SD27 (Ventura): added businessman Steve Fazio (R)
AD14 (Tri-Valley): removed legislative staffer Satinder Malhi (D) (who endorsed Mae Torlakson)
--adblock2--
Happy Monday. Hmmm....Hillary stood by Bill and Jackie stood by JFK, while we saw Claire Underwood (House of Cards) and Meggie Grant (Scandal) both leaving the White House?
Ugh, Niners get shellacked (along with Oregon on Saturday), and the Raiders win. Not a good football weekend, but at least my Broncos won last night.
From our moving on files, former Assemblymember Roger Dickinson has joined California State University Sacramento as a practitioner-in-residence, as CSUS establishes a downtown public policy center. While I will always be an Aggie, it's a great move by the Hornets. It's also an exciting time for higher education downtown. AG Block heads up the UC Center on K Street, UC Davis is looking to build in the railyards, and now CSUS is moving toward a public policy center downtown.
Today, Barack Obama is sitting down with Vladimir Putin following Obama's address to the United Nations.
DEADLINE DAY: Today is the deadline for proponents of the SB 277 (vaccinations) to turn in signatures, and the word on the street sounds like they will fall short. The organizers of that effort yesterday announced a constitutional amendment effort, the Parental Rights and Responsibility Act.
The measure requires 585,407 valid signatures to qualify for the ballot. That's a nearly impossible threshold for a nearly all-volunteer effort. While "initiative reform" has been about the filing fees paid by organizers, I still believe that the signature theshold should be based on the spending of the campaign. That would require a constitutional amendment, but is worth the Legislature putting it on the ballot. While I don't agree with the anti-vax folks, there is a big difference between the tribal gaming proponents mailing petitions to millions of voters and moms sitting in front of Safeway. Our initiative system is totally screwed up.
ABOUT LAST NIGHT: From Politico's Playbook:
A dozen tech titans were on the guest list for last night's State Dinner at the White House with Chinese President Xi Jinping, per Politico Pro: Salesforce.com CEO Marc Benioff; Apple CEO Tim Cook and Lisa Jackson, the company's vice president of environment, policy and social initiatives; Oracle Executive Chairman and CTO Larry Ellison; Netflix CEO Reed Hastings and Chief Content Officer Ted Sarandos; LinkedIn co-founder Reid Hoffman; Microsoft CEO Satya Nadella; Silicon Valley investor and entrepreneur Shervin Pishevar; Comcast CEO Brian Roberts; IBM CEO Virginia Rometty; and Facebook CEO Mark Zuckerberg.
--THE HEAD TABLE, via a White House pool report: POTUS, FLOTUS, President Xi and Madame Peng, Tim Cook and Lisa Jackson, Bob Iger and Willow Bay, David and Alice Rubenstein, Satya and Anupama Nadella, Lynne Benioff and Marc Benioff, Jeffrey Katzenberg and Andy Spahn, Mark Zuckerberg and Priscilla Chan.
California is where it is. All but three of those listed live and work in the Golden State.
Sacramento, Sacramento where ya at? Yeah
Throw it up y'all, throw it up, throw it up
Let's show these fools how we do this on that west side
'Cause you and I know it's tha best side
Okay, not exactly Frank Sinatra singing "Chicago" Tony Bennett performing "New York New York," or Billy Joel carooning "New York (State of Mind)," but the 95814 will take what it can get.
MORE ABOUT POLITICO:
"Politico Plans Expansion To 50 States And Major World Capitals By 2020" - Will double current newsroom of 300 reporters and editors: "Politico is planning a significant domestic and international expansion over the next five years, with ambitions to employ more political and policy journalists in Washington, Europe and across U.S. state capitals than any other publication, according to an email obtained by The Huffington Post.
PAPA, CAN YOU HEAR ME? Central Valley sees hope in Rep. Kevin McCarthy's potential rise [Phil Willon @ LAT] - "With [Kevin] McCarthy the odds-on favorite to succeed John A. Boehner as speaker of the House of Representatives, an ascension that would make him one of the most powerful politicians in the nation, friends and foes alike in the Central Valley want and expect him to remember those roots."
SD39 (San Diego): Block: Running 'full bore' against Atkins [Michael Smolens @ SDUT] - "State Sen. Marty Block says he has no intention of backing down from a re-election challenge from fellow San Diego Democrat Assembly Speaker Toni Atkins. "We're going full bore ahead," Block said."
MORE CALIFORNIA LOVE: California poised to play big role in 2016 presidential nominations: Guest commentary [Dave Jacobson @ LA Daily News] - "With all the luster, the expansive roster of candidates and the ever-evolving dynamics of the 2016 presidential campaign, it's beginning to look like California's June presidential primary could play a role in the upcoming nominating contests."
Speaking of the race for the highest office in the land, Donald Trump suggested this morning that 42% of Americans are unemployed. (The highest was 25% in the Great Depression.) Meanwhile, Dan Walters has this article over the weekend about uneployment in California. While I won't disagree with Dan's facts, he doesn't point out that the counties with the largest unemployment are those with the biggest agriculture economies. Those have been deeply harmed by the water crisis, and every economic interest in those counties have been harmed--from convenience stores to gas stations to farm service companies.
Meanwhile, the SFChron is moving quickly to fill the vast void left by Carla Marinucci's departure to head up a new California-centric site for Politico. Dream job for me! Where do I apply?
BUT WHAT ABOUT THE MEXICANS, PRESIDENTE TRUMP? Asians expected to become largest US immigrant group," by AP's Jesse Holland: In 40 years, "Asians will have surged past Hispanics to become the largest group of immigrants" in the U.S., per Pew Research Center. "[F]oreign-born residents expected to make up 18 percent of the country's projected 441 million people in 50 years, ... higher than the nearly 15 percent during the late 19th century and early 20th century wave of immigration from Europe." yhoo.it/1QI4dRr See the study. /pewrsr.ch/1QI3Ypp
HOT DIGGITY DOG: These dogs shred, riding waves, wiping out in Surf City Surf Dog competition [Laylen Connelly @ OCR] - "The seventh annual Surf City Surf Dog competition brought 64 surfing canines and their owners to Dog Beach, capping three days of events to raise funds for five dog-centric charities. There was a red carpet event with "puparazzi," a costume contest and an International Surf Dog Walk of Fame that recognized three standout surfing dogs."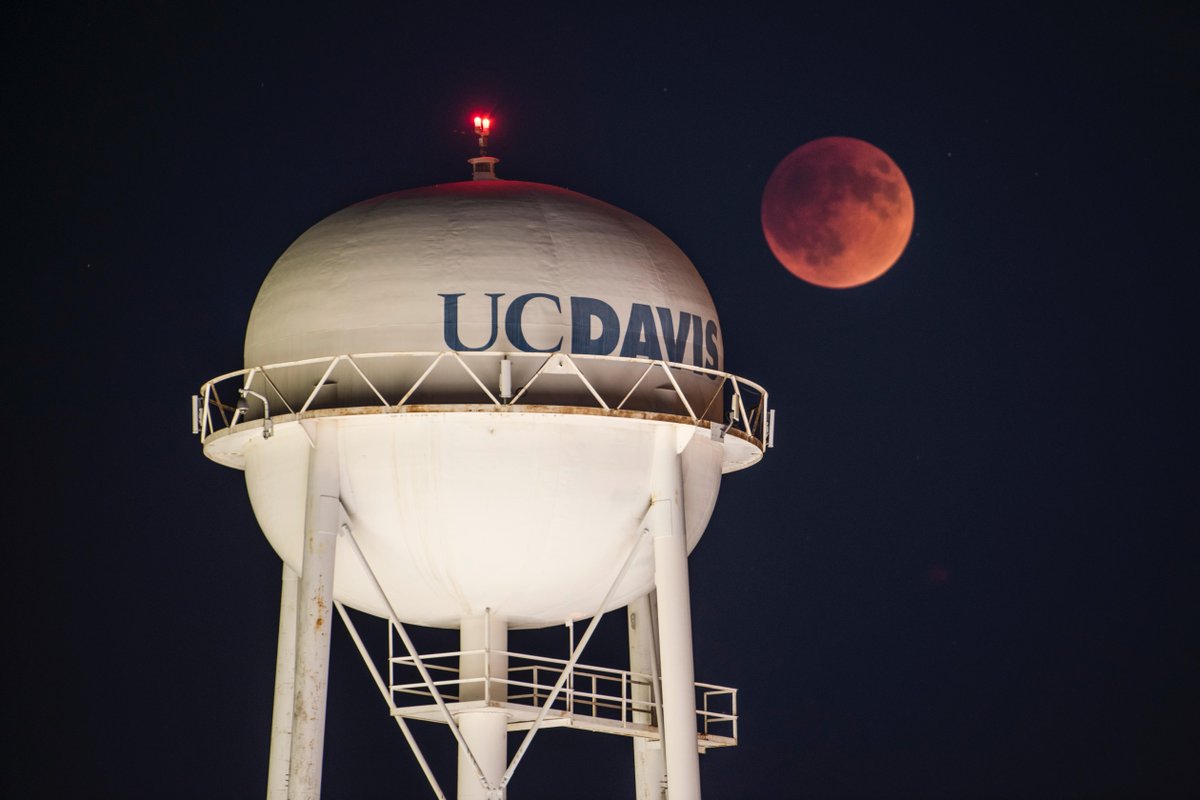 #CAKEDAY: Happy birthday to my friend and councilmember Steve Hansen. Steve spent part of the weekend dealing with me about the fact my garbage wasn't picked up on Thursday, even though the bin was out by 6:30. Also, light those candles for former Speaker John A. Pérez, former Assemblymember and Rancho Santiago CCD trustee Jose Solorio!
--adblock--
---
**CLASSIFIEDS**
Office Space Available - Two Blocks from State Capitol -- Quiet location two blocks away from Capitol. Share space with a professional services firm. Up to three offices in six-office suite (2,300 sqft). Conference room, copy/printer room, reception, kitchenette, janitorial, parking. Terms are negotiable. 1510 14th Street, Sacramento. (916) 444-7158

The Sacramento City Unified School District is currently accepting on-line applications for the position of Special Assistant to the Board of Education. Information about the classified position and classified application is available on the website at www.scusd.edu/vacancies-and-line-application - Special Assistant to the Board of Education (CONF-5) FFD:10/09/15

Please join the Women's Foundation of California and The California Endowment for a Legislative Briefing: the Women's Policy Institute (WPI), a Decade of Building Policy Leadership. Come learn about the WPI program and how its fellows support the policy work of legislators and advocacy organizations. Speakers include Surina Khan, CEO of the Women's Foundation of California, Marj Plumb, Director of the Women's Policy Institute, and Daniel Zingale, Senior Vice President of Healthy California, the California Endowment. Thursday, October 15 from 9:00 a.m. – 12:00 p.m. at the California Endowment offices, 1414 K Street, Suite 500. Food and refreshments will be served. RSVP to Alice Kessler at akessler@lawpolicy.com.
2016 Candidate Forum, The Leadership California Institute's bipartisan forum returns on October 20th, 2015. The forum will feature this cycle's most viable candidates and presentations from the Capitol community's most influential leaders and decision makers. The Sterling Hotel, 1300 H St., 8:30 AM – 4:30 PM with a VIP Reception following immediately. Sponsorship opportunities are available.
Contact: Ashley Underlee (916) 529-4722
Additional details here

Join us Friday, October 2, 2015 for the Envisioning California Conference, California's Liquid Gold: Brewing and Winemaking in the Golden State sponsored by the Center for California Studies, Sacramento State. We will explore recent trends and policies and future developments in California's wine and beer industries with panel discussions; buffet lunch catered by Amador County chef, Beth Sogaard; and lunch keynote addresses by Amelia Morán Ceja, President, Ceja Vineyards and Natalie Cilurzo, Co-Owner/President, Russian River Brewing Company. Register at: www.eventbrite.com/e/californias-liquid-gold-brewing-and-winemaking-in-the-golden-state-tickets-17034821610

Join Capitol Network for our 27th Annual Charitable Golf Tournament and Wine/Olive Oil Tasting at the Yocha Dehe Golf Club onFriday, Oct. 2. DEADLINE to register is Oct. 1. For details, visit: capitolnetwork.wildapricot.org/event-1917395 . Questions? Contact Jenny Devine jenny@jmdevinegroup.com, or Erin Norwood ENorwood@nalobby.net.

Never Miss a Fundraiser! The makers of CapitolTrack want you to try ContributionTrack for FREE! ContributionTrack combines a comprehensive fundraising calendar with a record of your donations to help you abide by FPPC limits. The searchable calendar allows you to find and select an event, add it to your office calendar, and record a contribution tied to that political campaign. You can also create a report of past contributions which sorts and filters by contributors or recipients. Whether you are tracking your own contributions, or those of a client, this is the tool for you. Email us for a free trial!

Political Action Intern, AFSCME. Supports California legislative and political activities of the nation's largest and fastest growing public services employees union. Enrollment in upper division or graduate level course work or recent graduation; intermediate knowledge of Microsoft Word/Excel; proficient knowledge of the Internet as a research tool; excellent written and verbal communication skills; and excellent analytical skills. $15/hour. Must be available to work Monday through Friday from 9 am to 5 pm. Submit cover letter and resume to jgolka@afscme.org

League of California Cities – membership liaison/grassroots advocacy/coalition outreach. Covering the San Francisco peninsula and Santa Clara County, the regional public affairs manager position serves the 36 cities throughout the region. Competitive salary/benefits. Information at www.cacities.org/employment

Outreach Coordinator
You will be working on the ground talking to people who are impacted by the health care system every day to help them understand changes in health care. As outreach coordinator, you will create events to provide unbiased educational information to groups of dual eligible beneficiaries (and those that work with beneficiaries) on the California Coordinated Care Initiative. This is a time limited, contract position - lasting through June 30, 2016. Compensation is an hourly rate, commensurate with experience. Please visit www.harbageconsulting.com for more information.

Kaiser Permanente is hiring a Senior Legislative Representative to represent the interests of Kaiser Foundation Health Plan/Hospitals, the Permanente Medical Groups, our members and the communities we serve in California. To learn more about this role go to KP Careers website (kp.taleo.net/careersection/external/moresearch.ftl?lang=en) and ype in job # 399705.>
Account Executive, Redwood Pacific Public Affairs. 2-4+ years' experience. Requires strong communications, writing, research skills to support high-profile public affairs and ballot measure campaigns. Competitive salary/benefits. Send cover letter and resume: marie@redwoodpacific.com
Administrative Support Coordinator I, Center for California Studies, CSUS. Support of the Capital Fellows Programs (Assembly) and Center (LegiSchool). $2,846-$4,484. University, state government knowledge preferred. Fulltime position. To apply: www.csus.edu/about/employment/. American Disabilities Act/Equal Employment Opportunity.
THERE'S MUCH MORE TO EFFECTIVE LOBBYING THAN LEGISLATIVE ADVOCACY. Get the total picture when you attend Capitol veteran Ray LeBov's introductory Lobbying 101 and advanced Lobbying 201 seminarOctober 1-2. Lobbying 101 covers the Legislative process and Legislative advocacy; Lobbying 201 explores time-tested principles / best practices in the additional critical areas of Budget, Regulatory Agency and Executive Branch advocacy plus Media Relations. $250 each. Essential for lobbying firm principals / staff, organizations / agencies that employ lobbyists, newcomers to the profession. Information / registration: www.capitolseminars.net or 916 442 5009.

Planned Parenthood of Northern California (PPNorCal) is currently seeking a full-time Senior Public Affairs Officer, San Francisco. Responsibilities include working closely with the VP and Director of Public Affairs to manage government and community relations and grassroots activities in San Francisco and Marin Counties, with some secondary work in Sonoma and Mendocino Counties. The Senior Officer will also provide key support to the PPNorCal Action Fund to help elect pro-choice officials, promote advocacy and volunteer activities in targeted candidate and issue-based campaigns. Visit us at www.ppnorcal.org for job details or submit resumes directly to careers@ppnorcal.org. Salary is DOE.

Planned Parenthood of Northern California (PPNorCal) is currently seeking a full-time Public Affairs Officer, Concord. The Public Affairs Officer will work closely with the Director of Public Affairs to manage government and community relations and grassroots activities in Contra Costa and Napa Counties, with some secondary work in Solano County. The Officer will also provide key support to the Planned Parenthood Northern California Action Fund to help elect pro-choice officials and promote advocacy and volunteer activities in targeted candidate and issue-based campaigns. Visit us at www.ppnorcal.org for job details or submit resumes directly to careers@ppnorcal.org.Salary is DOE.

Meet Secretary of State Alex Padilla, Fmr. Rep. Ellen Tauscher and Contra Costa's Democratic Leaders on September 25: The Democratic Party of Contra Costa County fights on the front line to keep California blue. Rally for 2016 with hundreds of voters, elected officials, labor/business leaders and activists at our 2nd Annual Roosevelt Awards Dinner. Join us as our party honors Secretary Padilla's groundbreaking voting rights reforms, Rep. Tauscher's tenure as U.S. Undersecretary of State, and the Contra Costa County Democratic Party Hall of Fame. RSVP FOR THE DINNER AND VIP RECEPTION HERE or contact Jerome Pandell for more information.

for $30/week for up to 100 words. Email scott@scottlay.com.
TOP HEADLINES ON AROUNDTHECAPITOL.COM AS OF 12:00PM
Bill Would Exempt Some From Paying For Pensions | Calpensions
calpensions.com
A bill sent to Gov. Brown this month would exempt new hires from his reform requiring them to pay half the normal cost of their pensions, if they work for any of the 22 cities and one county that have special property taxes to pay pensions.


Moderate Assembly Democrats Emerge As Powerful Pro-business Force
Jessica Calefati @
mercurynews.com
But several weeks before Election Day, campaign committees -- primarily funded by San Ramon-based Chevron and out-of-state oil companies -- sealed Cooper's victory by pouring more than $1 million into ads, consultants and polling that helped him beat his more liberal opponent by 11 points.


Prop 47 Could Purge Dna Database | Sandiegouniontribune.com
sandiegouniontribune.com
SAN DIEGO — The fate of as many as 500,000 DNA samples collected from felony arrestees and stored in a state database is at the center of the latest court battle over Proposition 47.


Lee says heâ
sfgate.com
Lee says he'll veto legislation OKing rolling stops for cyclists Legislation that would make ticketing bicyclists who roll through stop signs the lowest priority for San Francisco police has inflamed controversy at City Hall. Mayor Ed Lee has pledged to veto any such legislation, a preemptive strike against an ordinance Supervisor John Avalos introduced at the Board of Supervisors last week. "I'm not willing to trade away safety for convenience, and any new law that reaches my desk has to enhance public safety, not create potential conflicts that can harm our residents," Lee told The Chronicle. Avalos was unavailable for comment, but he has said cyclists should follow the Golden Rule and argued that the proposed ordinance would not discourage officers from citing bicyclists who don't slow down at stop signs. The state has had the law since 1982, resulting in a decrease in bicycle collisions with cars, causing injuries or deaths, according to some studies. Co-sponsoring the legislation are Supervisors London Breed, Jane Kim, Eric Mar, Scott Wiener and David Campos — leaving the legislation two votes shy of the eight votes it would need to override a veto. The uniquely San Franciscan drama began in July when the new Park Station captain, John Stanford, pledged to crack down on bike riders ignoring stop signs or traffic signals, particularly along the popular Wiggle route between Market Street and the Panhandle. An online petition urging San Francisco police to end the purported crackdown on cyclists gathered more than 15,000 signatures on the Care2 website. [...] bike advocates posted a video that appears to show Stanford himself running a stop sign: www.facebook.com/wiggparty/posts/10156137637980038. The backdrop to the dispute is an ambitious campaign by city officials to eliminate all traffic deaths by 2024, an initiative that began when 21 pedestrians were killed in 2013.